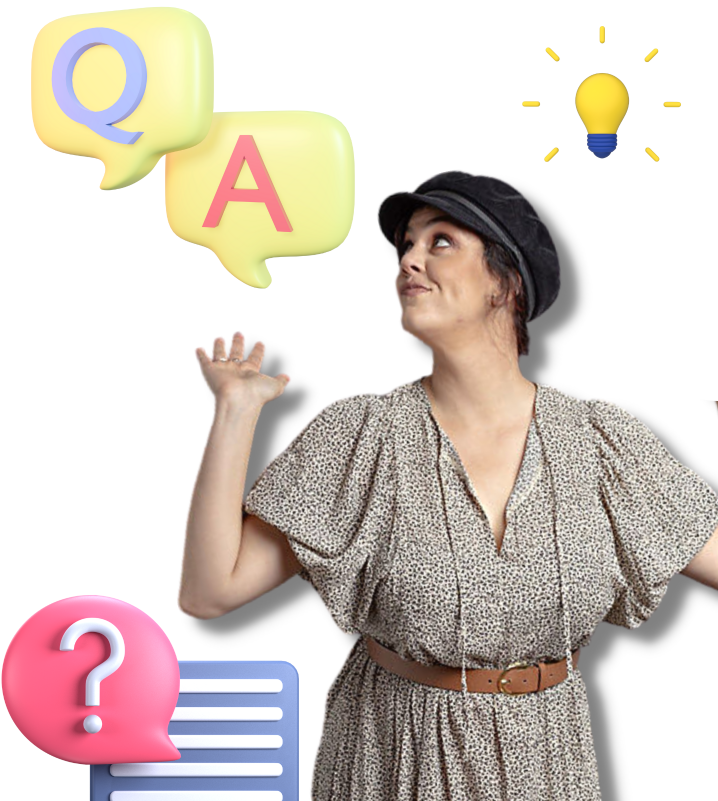 The art and science of asking questions is the source of all knowledge
ANY QUESTIONS?
What ever the question, our team at Social Media Mama are ready to help you and get your small business thriving on the 'gram.

We love a good challenge 😉So we encourage you to ASK AWAY!
info@socialmediamama.com.au
Frequently Asked Questions
you asked...

👇🏼 we answered👇🏼
How can Instagram marketing be helpful for my brand?
Instagram can help you promote new products and raise brand awareness. Over 130 million Instagram users are engaging with shopping content each month. Instagram allows you to promote your brand and product in a friendly, authentic way to your customers without being bossy.
What will I learn from joining the Insta Mum Society?
The Insta Mum Society will help you learn skills required to create an effective and result-driven Instagram content creation and marketing strategy. You will also learn the fundamentals to create a professional and strong Instagram profile to build your brand awareness online.
Will this training help me get better Instagram engagement?
What makes engagement valuable to you. Yes, we can provide you with the strategy, but it is up to you how you execute the strategy for it to work or show you any results. Instagram is a 'long-game'. You need to put in, what you want to get out of it. It won't happen overnight.
WE ARE HERE TO HELP!!
DON'T HESITATE,
CONTACT US NOW TO HAVE A CHAT ABOUT HOW SOCIAL MEDIA MAMA CAN HELP BUILD YOUR BRAND ONLINE.
WE LOVE NEW ADVENTURES AND NEW IDEAS!
Created with