Read. | Watch. | Learn. | Grow.
What a New Small Biz Owner
Needs To Know On Instagram,
to Build, Establish and Grow
After Facebook, Instagram is the second most popular social media platform. The visual nature of Instagram, distinguishes it from other social media platforms, and it is the best platform for showcasing your business content.

With over one billion active monthly users and 500 million daily Instagram Stories, it is quickly becoming the most popular visual-first social media platform.

By joining our
Insta-Mum Society
, we will teach you everything a new business owner will need to know on how to market your business on Instagram.
Join a community of like-minded mamas in business (just like you!)

Understand the basics of Instagram

Access to learning videos and cheat sheets

Learn at your own pace with no time limit

Exclusive Q & A's and group catchups

A reward referral system where you can receive freebies and a free 1:1 Coaching session with Social Media Mama herself!
I want in on the
Insta Mum Society

now!
STILL NOT CONVINCED YET 🤔
Are you a
Mum in Business
? Then this is for you!
Learn how to
dominate
your Social Media and
stand out
from all the noise on Instagra
m.
WE CAN GET YOU RESULTS
,
if you implement our strategy.
👇🏼 Take a look at some insights from accounts we have helped just recently 👇🏼
Instagram Tips for Beginners
Currently, Instagram is one of the most popular and exciting platforms for content creators, entrepreneurs and all other types of marketers. Instagram is no longer a "photo app" just for personal use.

It's now a global platform, that allows businesses to humanise their content, showcase their products, recruit and showcase new talent, and inspire their audience. The following tips can help you get started on Instagram and help you to increase your followers and engagement.
Post interesting content that is packed full of value.
Keep using up to 29 hashtags, don't stop!

Adopt the use of video and forget "trends"
Understand. | Create. | Optimise. | Consistency.
From a marketing perspective, telling a compelling story is an excellent way to obtain an emotional response from your audience.
A way to interact with your customers / followers and to keep them coming back for more.

Many people say Instagram is now "copying" Tik Tok, however Instagram has provided a platform for many users to express their creativity in a wide form of variables that is constantly learning and changing with our modern world today.

Everyone in business should learn to adopt social media. It is not something horrible for a business to use. It is a great marketing tool to use if done right.

Instagram allows you to share professional, valuable, information as well as 'behind-the-scenes' clips on the people, products and personalities behind your brand. It allows you to build your brand awareness, establish social proof and authority, market to a whole new type of customer and allows you to be creative and stand out from the crowd.

Achieve your Instagram Goals with
the Insta Mum Society!
Frequently asked questions
How can Instagram marketing be helpful for my brand?
Instagram can help you promote new products and raise brand awareness. Over 130 million Instagram users are engaging with shopping content each month. Instagram allows you to promote your brand and product in a friendly, authentic way to your customers without being bossy.
What will I learn from joining the Insta Mum Society?
The Insta Mum Society will help you learn skills required to create an effective and result-driven Instagram content creation and marketing strategy. You will also learn the fundamentals to create a professional and strong Instagram profile to build your brand awareness online.
Will this training help me get better Instagram engagement?
What makes engagement valuable to you. Yes, we can provide you with the strategy, but it is up to you how you execute the strategy for it to work or show you any results. Instagram is a 'long-game'. You need to put in, what you want to get out of it. It won't happen overnight.

Who is,
Social Media Mama

?

After years of personal and professional experience, Abby founded Social Media Mama to help individuals, entrepreneurs and Australian small business owners make their online dreams a reality.



Once owner of a near 6-figure online ecommerce store (The Mum Life), she took her knowledge and passion of the 'Gram and used what she learnt, to build the thriving business she has today, known as Social Media Mama.
She has featured in articles online, in Yahoo! Finance, Disrupt Magazine, Creatopy Blog, Channel 7 Sunrise Morning Show and came runner up in the Global Business Mothers Awards in 2021.



With our comprehensive guided resources, you'll be able to unearth renewed confidence and tactics to help your business thrive in today's online Social Media world.
Learn to identify your Niche
If you speak to everyone, you speak to no one. Know your niche and become a leader in your industry.
Learn to bring your ideas to life with Content Creation
Remember those amazing ideas locked up inside your mind? Let us help you make them real.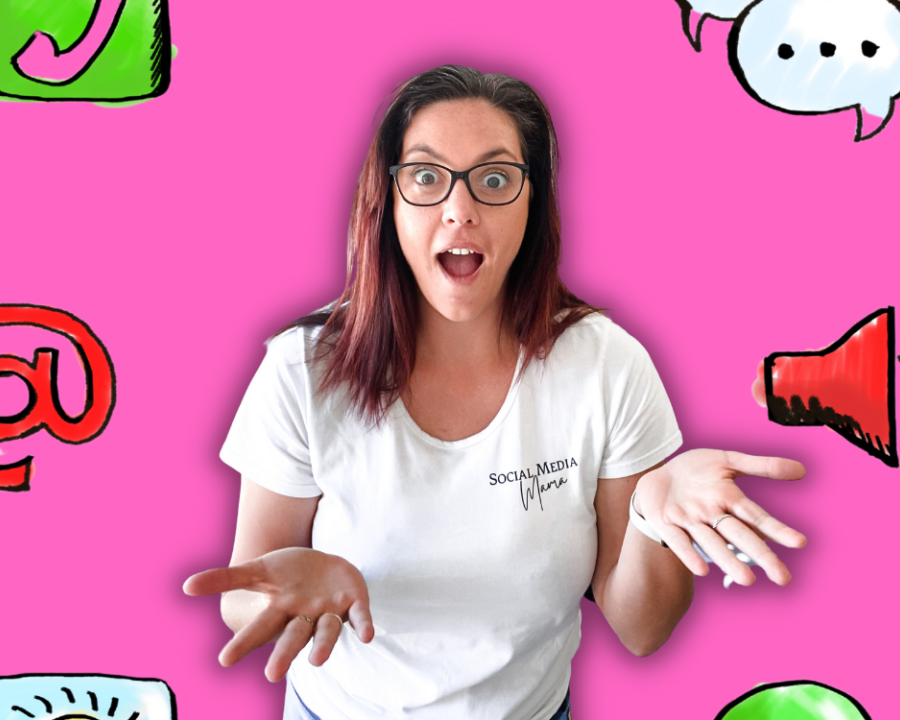 Learn to keep on Showing Up
Present yourself and your concepts with confidence and being consistent, smack bang in front of your audience's eyes.
Learn to build your Community
Break through those tough, built up walls to turn your small working business into an Instagram Social Empire!
Special offer
For a limited time!
Become an Insta-Mum and get EXCLUSIVE Membership from The Award-Winning Social Media Mama.
We will help you unlock your inner potential so you can excel in your niche on the 'gram. Boost your confidence, learn the lingo and how to make scroll stopping content to make sure you stand out from the crowd.
Learn all the inside goss to make you rock!
Created with